NTS Retail signs TM Forum ODA and Open API manifestos
We are very excited to announce that NTS Retail has joined the likes of many outstanding brands in the telco and ICT industry by signing the TM Forum's ODA and Open API manifestos. In doing so, we are joining a group of 118+ (ODA) and 150+ (Open API) signatories who are all aligned in their commitment towards driving interoperability and agility across the entire spectrum of the digital ecosystem in the telecommunications industry.
Standardization as a key to business and operational agility
The need for standardization across all industries is stronger than ever. Standardization results in quicker implementation times, less overhead from customizations, better interoperability between different systems in the BSS/OSS stack, and more robust data consistency.
It also means letting go of legacy functionality for the sake of adopting new processes. Ideally, those processes should be leaner, and provide better scalability and operational flexibility. This may also require organizational change, which manifests itself in the adoption of agile frameworks and modern work environments. The Open Digital Architecture (ODA) manifesto brought forth by the TM Forum acknowledges and addresses these challenges on an operational and architectural level, while the Open API manifesto strengthens the commitment towards using extensible Open APIs.
You can learn more about the ODA manifesto and the Open API manifesto on the TM Forum website:
https://www.tmforum.org/oda-interactive-map/open-digital-architecture-open-api-manifesto/
https://www.tmforum.org/open-api-manifesto/
Continuing the platform pathway with open APIs
At NTS Retail, our CTO Dr. Khaireel Mohamed has been the driving force behind the development of our NTS commerce platform, leading a team of engineers on their quest to forge the telco retail business processes into consumable platform services that serve as the building blocks for an omnichannel transaction environment that is a perfect fit for telcos.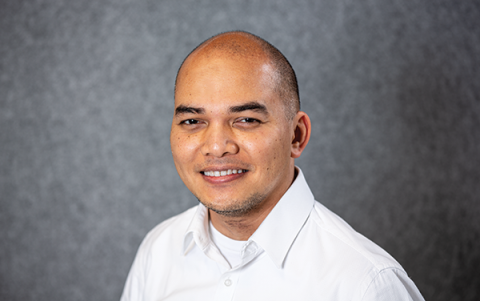 "The ODA manifesto reflects key traits of our own platform strategy: We advocate for a simple and cost-effective way to handle cross-channel integrations into the most typical of operational ecosystems within our industry. By adhering to the principles laid out in the ODA, we aim to transform the stipulated technological frameworks with infused strength in stability, reliability, and performance on our platform. In turn, these core principles translate into true value-added experiences for our customers."
Dr. Khaireel Mohamed, CTO at NTS Retail
Standardization is something that our engineering teams very much take to heart as it is an essential stepping stone in bringing our vision for the commerce environment of a modern CSP to life. And it benefits everyone, as Khaireel Mohamed explains: "Our customers can rely and capitalize on our implementation of TM Forum's assets as we continue our commitment to adopt universally accepted Open API standards. We believe it is the key to uniting omnichannel operations in our industry, where it minimizes complexity while potentially optimizing throughputs and performance."
The course is set, and the manifestos serve as a beacon illuminating the path that lies ahead.
Meet our team at #MWC23
The Mobile World Congress in Barcelona kicks off an exciting year in the telco world, not just in Europe but around the globe. We are very excited to have an outstanding team present in Barcelona.
Are you going to be there as well? Make sure to reach out so we can set up a meeting!