Taking on the role as CTO at NTS Retail – an interview with Khaireel Mohamed
NTS Retail's management team has seen a recent update with Johannes Stürzlinger being appointed COO and Khaireel Mohamed taking over the role of CTO. We took this opportunity to sit down with Khaireel Mohamed for an interview to discuss his goals and vision for the company moving forward in a highly transformative era for the telco industry.
Given the fact that you have been working at NTS Retail for a long time, what do you think NTS Retail can offer telcos in the long run and what will be the company's long-term objectives?
KM: NTS Retail has been in the business for over 20 years now.  As a software solution provider in and around the retail industry, we deliver technology to enhance and simplify the customer retail experience.  We have been able to build an impressive portfolio, serving tier-one multinational telecoms carriers such as Swisscom, Etisalat, Orange, Vodafone and Spark, just to name a few. Core to our business is the conducting of payment transactions at the end of the order entry process. The point-of-sale, if you like. That is where the retail journeys from multiple channels merge.  We are good at what we do and in what we offer: The NTS commerce platform has been designed to unite omnichannel order transactions and to seamlessly execute payment and transaction bookings at the point-of-sale. It does so with a range of business APIs, which also enable the initiation of the order orchestration and fulfillment after the point-of-sale. This extends to key functions such as inventory and stock fulfillment and financial reports.
We have invested, and will continue to invest, a substantial amount of effort and resources, in and around multiple retail environments, as there is a potential customer journey waiting to be tapped in each of those environments. Any such journey can be channeled into our core business model. Be it through flagship retail stores, self-service kiosks, web portals, tele sales, franchise stores or a dealer network. 
In the long run, I see NTS Retail leveraging and diversifying its scope of retail customers, while also expanding retail supply chain inventory management capabilities. That is, in addition to serving telco operators, we want to engage in prospective opportunities where retail is prevalent.  I see us breaking into markets like chain store retailers, specialty & outlet retailers, F&B retailers and warehouse retailers.
What would you say are your own goals as the CTO of the company?
KM: I have 3 specific goals that I am working towards in the next 3 to 5 years: 
One. Establish a set of consistent and reliable working and support environments that will serve as the necessary foundations for the leadership teams in our development and product departments to build upon, where together we will realize, shape, direct, and execute NTS Retail's technology masterplan, based on the corporate strategy defined by the NTS Retail management team. 
Two. Complete the digital transformation of our next-gen product and technology suite, while at the same time placing strategic mechanisms in and around it to enable it to mature in terms of features and functionalities, as well as its maintainability and flexibility to be customized and operationally expanded by our customers and partners, in a manner that will also be profitable for us. As a side note, I am exploring the viability of introducing universally accepted business-layer-standards to be built as adapters onto our platform. This will simplify the process of connecting our platform to the complex system landscape of our customers, which I hope will make NTS Retail more desirable as a highly versatile building block for our customers to have in their operational ecosystems. 
Three. Win a few awards and snag an accolade or two, which will recognize our company and boost our brand on the global market. For a start, I am aiming for the Open API Bronze Level Certification Award in 2023, and the coveted TM Forum Excellence Award in Digital Experience & Trust in 2024. But more importantly, such awards, if we win them would strongly affirm and acknowledge the efforts behind our competent teams and, at the same time, align us closer with the TM Forum initiatives.
Can you give us a quick rundown of your time at NTS Retail? Which are your greatest memories? How did you experience the company's transformation over the years?
KM: I have been with the company for 9 years now. What really strikes me as something memorable is being a part of a project for one of our Russian clients back in 2014. That was the time when we had NTS wincash and the company was serving a lot of the retail parts for a consumer electronics retailer. Russia has about 11 time zones and all of these time zones have store locations, which made the project even more difficult and challenging. In the end, we managed to roll out the project. The second significant experience that sticks in my mind is working on the generic webservice framework. This is something we sort of pioneered back in 2015 with an Egyptian client. The project was built on our former "retail hub", which eventually matured into NTS commerce platform. Looking back at the history of NTS Retail, the transformation we had was a great ride. We started with Gupta applications, moved on to Java and a had good experience with that shift. Now, we are moving on to SaaS platform types and putting our software in the cloud. This is where we are right now and for me personally, this is an exciting journey.
You have lived in places around the world and speak many different languages. From your perspective as a citizen of the world, how would you describe the Austrian folks? How familiar are you with the (very unique) dialect yet? Can you give us a sample of your prowess of the Upper Austrian dialect?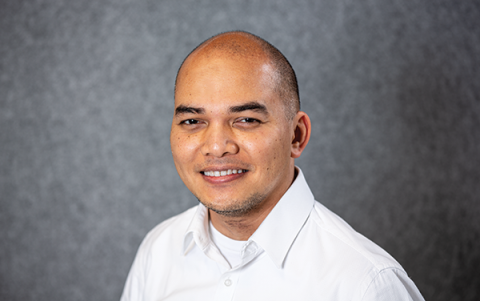 KM: I feel like I am sort of a citizen of the world. I speak somewhat fluently English, Malay, Bahasa Indonesia, Mandarin, Cantonese, Japanese, Arabic and, of course, German. I could say that I grew up multi-nationally. Fortunately, these language skills are stuck in my head and I get to use them quite frequently when conversing with different people. When it comes to Austria, I find Austrians to be a unique kind of people. They are generally very polite, easy going and helpful. In comparison to other parts of the world, Austrians are more relaxed and like to give. For me personally, it made my stay here very comfortable, which is also why I decided to stay here long-term. When I got married, I brought my wife here and she is enjoying the Austrian way of living.
Concerning the dialect, I have grown quite used to it in my daily life. Just an anecdote: I spent 5 years in Freiburg, Germany, before I moved here. When going on trips to Berlin, people used to tell me that I had a very Southern German accent. When I came to Austria, it was a whole different story. For instance, I struggled with the vocabulary a lot (Is it a "Berliner"or a "Krapfen"?). Here at the company, I did not know that a "Mülleimer" (a "waste bin") was called a "Mistkübel", so when somebody told me to throw something in the "Mistkübel", I just put it in the fridge. Apart from that I have grown quite used to the Upper Austrian dialect and pronunciation. You guys drop a lot of participles, but there seems to be a pattern to it. To a certain extent, I doubt that my prowess of the Austrian dialect is very advanced, but when I do talk to my German friends, they think they're speaking to a stranger. So there definitely is something going on with that.
Thank you, Khaireel, for taking the time to sit down with us for this interview! It has been amazing to learn about your plans for NTS Retail and we can't wait to see you excel in this new role!