Self-service kiosk solutions in retail: disruptors or established reality?
With our self-service software solutions, we are providing telco operators and specialist retailers with an effective option to automate specific business processes and to grant customers a greater degree of autonomy. The conception of such solutions draws heavily upon a strong interaction between hardware and software. That's why at NTS Retail we need to rely on agile hardware partners who can work closely with us in designing and implementing such solutions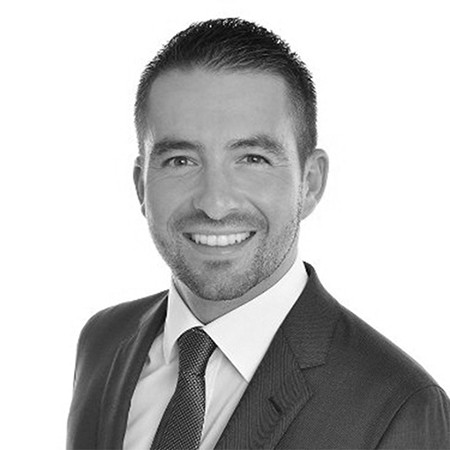 Our technology partners Pyramid Computer are outstanding experts in manufacturing and designing innovative kiosk solutions for the retail and hospitality industry. With more than 30 years of experience in the industry, the company based in Freiburg is looking back at a diverse history, during the course of which they were able to build an excellent international reputation as a manufacturer of touchscreen self-service kiosks.
For this blog post Patrick Hagemeister, Intern. Account Director at Pyramid Computer, provided us with some exciting insights into current trends and developments in the field of self-service.
Self-service in retail: trends and status quo
As consumers we are increasingly seeing self-service solutions entering our daily routine. Still, there are many areas where kiosks would be a good fit but are not yet a consistent presence. What is the situation like currently across various retail branches and how are consumer acceptance levels looking?
PH: In brick & mortar retail, we are seeing self-service in sectors like groceries, fashion, gas station shops, banks and telco retail. In the restaurant industry, we are increasingly faced with self-service solutions, in "fast casual" restaurants and in system catering, but also at bakeries. For hotels there are a wide variety of excellent use cases as well. Acceptance levels are rising consistently, especially with self-checkout solutions, which are constantly gaining popularity.
This trend has been tangible for quite a few years and there are interesting figures backing this up from the EHI Retail Institute in Germany: While there were 295 stores with SCO systems in 2015, that number had already grown to 450 by mid-2017. Internationally, Germany is progressing a little bit more slowly with Switzerland, England and the Scandinavian countries at the front of this trend in Europe. The general shift towards self-service solutions is being facilitated by the emergence of other digital technologies. Combining smartphones and self-scanning-systems, to give just one example, allows for the introduction of several new use cases, which would not have been possible in the past.
Which developments do you see on the horizon in the field of self-service? In which ways can retailers benefit from implementing self-service at this stage?
PH: In order for self-service to gain popularity in the near term, it needs to be easy to use, readily accessible, attractive, interactive and trusted. These core attributes need to be focused on consequently while designing new solutions. It's also important to conceive designs in a way that fits the elected channel. There certainly are channels that will remain consistently single-channel moving forward, while for other service offerings a channel-spanning future may be in store, creating a fusion between brick & mortar and online retail. Thanks to technologies like voice assistance, gesture control, biometrics or facial recognition, more and more use cases for self-service become available.
For retailers, the key benefits lie mainly in potential savings, expanding the service portfolio, strengthening customer retention rates and the completion and expansion of the range of digital service offerings. Self-service should not be understood as a replacement solution but rather an integral step in the ever-transforming process of reflecting the customers' needs and desires.
Growing acceptance for self-service among consumers
Which role do self-service solutions take on from a consumer perspective? Which benefits can customers expect as more and more retailers rely on kiosk solutions?
PH: Customers benefit directly in the sense that their needs are being met without an impact on time and resources on the associated service provider's end. This has a two-fold effect: On the one hand, customers can shop and pay entirely on their own terms, while, on the other hand, employees have more time on their hands to directly allocate to customer consultations. So, in a best-case scenario, more customers are being served while also receiving higher quality consultation.
There is an additional sense of comfort: Products and services are immediately accessible without the need to reduce the range of offers. If the entire sales process is performed using self-service, personalized offers can be introduced and be made available to the consumer in real-time.
What are your observations from past and ongoing projects? Which retail sectors are particularly susceptible to change from the implementation of self-service kiosks?
PH: We are not seeing a dip in demand, not even during this current situation. It's very much the opposite case, as we are seeing an increasing demand for innovative solutions. Thanks to our modular systems, we are very quick to react to arising opportunities and can even equip delivered kiosks with new features using retro-fit-kits.
As an example, we could introduce a thermal scanner to aid with automating access control systems. The ongoing changes are observable across all industries, but retail and hospitality will definitely be areas where we expect to see many innovative solutions coming up.
Kiosk solutions as a possible solution to implement social distancing
Due to the outbreak of COVID-19, implementing social distancing regulations has become the dominant topic in retail. Which role will self-service play in the context of such measures being introduced?
PH: We expect the importance of self-service to rise continuously, quite possibly even at an accelerated pace. Kiosk solutions help reduce the amount of direct human-to-human interaction in any given retail environment. The current situation actually has a positive impact on the potential for innovation as more emphasis is being put on required changes, which may not have been seen as critical before the pandemic.
By adding features like facial recognition, infrared sensors and similar technologies, ordering and payment processes can be performed without requiring another human being to be in the immediate vicinity. Everyone is now very much aware of the way in which germs spread among the population and we are much more conscious and cautious about addressing this matter sensibly across all areas of the retail process.
How has the usage of kiosks changed during the outbreak of the pandemic? What measures do you recommend in order to ensure safe use?
PH: We are all experiencing a strong shift in the way we conduct purchases and this change is probably going to stay with us forever. Immediate personal interaction is largely being avoided and we thus see the demand for self-service solutions rise across the board. Touchscreen kiosks will be a stronger presence in a variety of different forms. In order to allow for a safe use, we recommend, among other measures, the use of disposable safety gloves.
We tested the compatibility of our PCAP touchscreens with a wide range of different brands and types of gloves in our lab and we found that our screens work with all types of single-use gloves. The screens also work with all types of common touch pens, which is practical, as more and more people are carrying such pens with them as they go about their day.
Dispensers with disinfectant that are positioned in the immediate vicinity of the kiosks can help to promote hygiene during daily use. Additionally, we are expecting many additional innovative approaches to be introduced in the coming months: From gesture control and voice assistance to antimicrobial coatings, there are many possible ideas, which we now expect to be worked on with more emphasis.
Which guidelines does Pyramid recommend when it comes to promoting hygiene during everyday use of kiosk solutions, particularly for industries with a high rate of visitors such as retail and hospitality?
PH: As with any surfaces, which are exposed to physical contact from many different human beings (such as door knobs), regular and frequent disinfection of such surfaces is critical. The frequency should be adjusted to meet the volume of visitors, such that the risk of a smear infection can be minimized.
The touchscreens we use for our kiosks are industry grade, so they can be disinfected and cleaned frequently and in accordance with hygiene standards. We have created a dedicated website containing all the relevant information and providing a guideline to our customers on how to ensure safe operation of our kiosks.
NTS Retail and Pyramid – innovative solutions for specialist retailers
The cooperation between NTS Retail and Pyramid Computer is best illustrated by our joint self-service projects, which specifically address the telecom industry and specialist retailers. These solutions have been presented most recently at EuroShop 2020. You can view more detailed information including videos here on our website: Self-service Kiosks

Are you planning to use self-service solutions in your business area or would you like to find out about possible solutions in advance? Please contact us and we will be happy to advise you.