Smooth telco retail processes
Our telco-ready solution allows daily operations in telco retail stores to run as smoothly as possible. Designed to make every step along the way easier, our software facilities common processes like data entry, order import, SIM activation and bill payment. Typical processes like bundling products and services and linking them to a customer account are handled easily, even in highly integrated system environments.
Benefit from a telco-ready set of features
Provide a single point of service for your sales staff to conveniently handle all tasks
Minimize training efforts thanks to a reduced number of required systems
Automate order entry with forwarding to an order management system
Increase your ARPU by streamlining customer onboarding and promoting upselling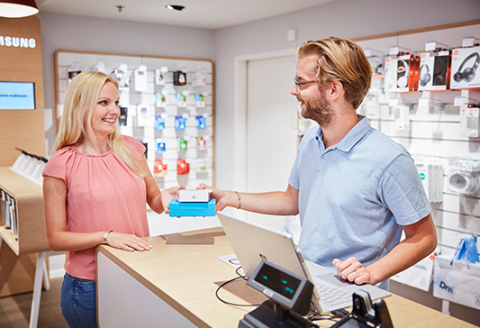 Quickly process new orders
Using our solution, you are able to reduce the administrative effort for creating a new customer account to an absolute minimum. The software consolidates all details necessary for further processing and activation. Once a customer has settled for a particular plan or a product + plan bundle as well as any applicable services, the customer's details are saved in the system. A new SIM card is linked to a MSISDN, the contract is printed, and all the necessary data is forwarded for further processing and activation to a background system.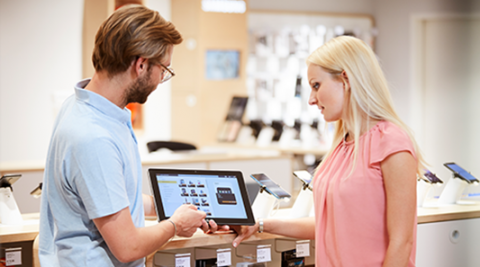 Enabling smooth upgrades & simplified service activation
Using our solution, you can also make best use of personalized offers. Based on the customer information stored in your CRM or loyalty system, our tools help create offers that are specifically tailored to your customers while simplifying the complexity of the various products, services and upgrade possibilities. Thanks to the seamless integration, there is no need for your sales staff to use different applications, which guarantees a quick and competent consultation. In addition to that, your sales agents are also able to add roaming packages or activate additional services that require prepayment directly at the POS. The activation of the respective services only takes place after the payment process has been successfully completed, which prevents misuse and fraud.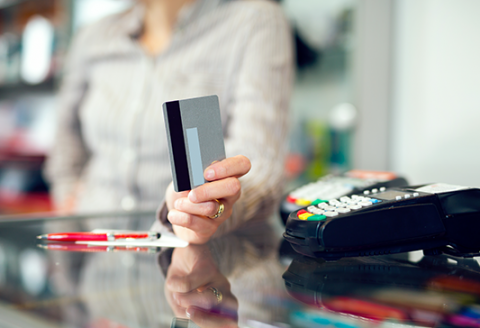 Easily handle bill payments & advance payments
Unlike in other retail industries, customers entering a telecom shop do not only expect a wide range of products but also demand additional services as well as top-notch consulting. Using our software solutions, you can provide your customers with an opportunity to conveniently pay their open phone bills directly at the POS and even make advance payments to build up some additional credit for the next invoice. Thanks to the seamless integration with the respective billing system, your sales staff is able to quickly and effectively perform bill payments and advance payments. The integrated cash management functionality prevents misuse and protects you against possible fraud.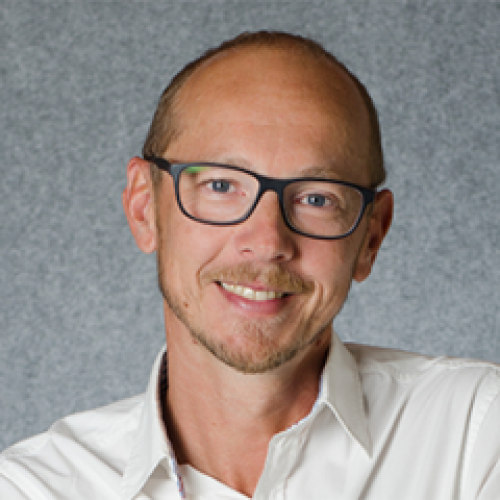 Let's create something amazing together!
We'd love to help kickstart the digital transformation for your retail business. Just drop us a line or give us a call!