NTS Retail at JKU Career Day 2022
After a one-year break, our company was finally present again at the Career Day of the Johannes Kepler University in Linz. This year, Ute Brigola, Nina Wolf and Bernd Steinwender represented NTS Retail on-site to answer the students' burning questions as best as possible and to inspire them to join our company as new team members. Students from more than 70 study programs bustled around the premises of the Kepler building, where numerous well-known companies presented their corporate culture, products and career options.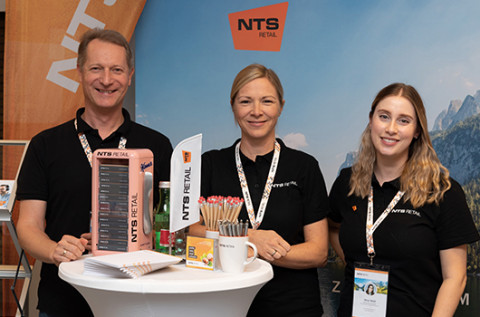 Depending on the field of study and degree, the students were particularly interested in possible internships, current job openings or in general for the area of activity of NTS Retail. Since some of our team members are JKU graduates themselves or are currently still studying on campus, lively discussions about their careers and possible career paths at NTS Retail immediately ensued.
At the time, the first computer science course in Austria was offered in Linz, which is why the Johannes Kepler University has always played a pioneering role in this area. From the NTS Retail perspective, the fields of computer science, business informatics and data science are of particular interest, as graduates can start their professional life at NTS Retail with the knowledge they have acquired in programming, machine learning or IoT.
The JKU Career Day is a great platform for exchange with the employees of tomorrow and we are happy to share our positive impressions of the event.
Our impressions from the event
Are you a student or graduate yourself and interested in a job at NTS Retail? Visit our career page for more detailed information. We are looking forward to meeting you!