MWC22 Recap: The telco industry meets up again in Barcelona for springtime
After taking a break from the regular schedule in 2021, the Mobile World Congress (MWC) returned to the springtime slot for this year's show. Great news for our team who thoroughly enjoyed being back in Barcelona. And they came back with a lot of impressions from countless meetings and reunions with partners, customers, and industry peers from around the globe.
This year, over 61,000 total attendees from over 183 different countries got to attend the 4-day event. With over 1,900 exhibitors spread over seven halls in total, the MWC 2022 was one of the most important international events, including renowned international telcos like Deutsche Telekom, stc Bahrain, Telefónica or Orange – all of whom showed a strong presence at the event.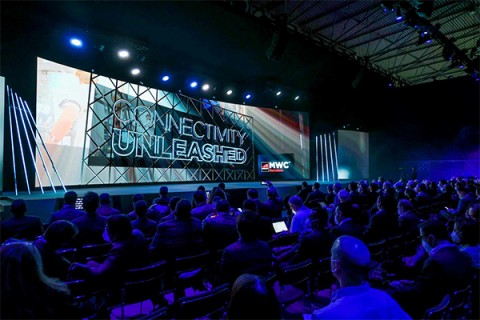 This year's key motto: CONNECTIVITY UNLEASHED
We live in an incredible age where technology is a key component in unifying human beings all over the planet. The telco sector takes on a leading role, pushing technical advancements forward and ensuring global connectivity. Industry experts predict that by 2025, 61 % of the world's population will have online access. With core topics such as '5G connect, Advancing AI, CloudNet, FinTech, Internet of Everything and Tech Horizon', the event revolved around the notion of reducing barriers and creating new means to reimagine and transform customer experience with the help of technology.
Notable keynotes were delivered by renowned speakers such as Ruiwen Ke (Chairman & CEO, China Telecom), Pekka Lundmark (President & CEO, Nokia) or José María Álvarez-Pallete López (Chairman & CEO, Telefónica S.A.). Allison Kirkby (President & CEO, Telia Company) proclaimed what she calls the "New Tech Order": 
"Humanising technology into everyday life will open new avenues for industries and consumers to embrace change. A new future is on the horizon – one that's different from what the world expected but led by technology."
Telcos are right in the middle of this transformative era in human history, as the information economy is poised to change the way we work, live, and interact forever. Connectivity is key in all of this.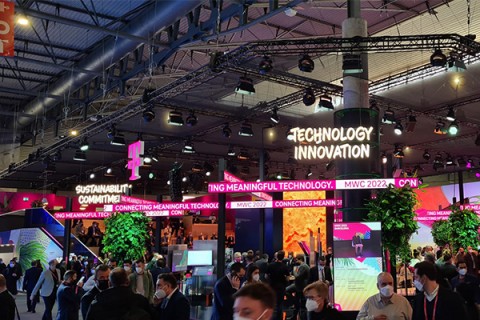 Among the trends: more networking and an industry audience
The past two years certainly left their mark on the event with a direct impact on its orientation: MWC in 2022 was way less of a consumer event but more about the industry and how telcos can help facilitate the digital economy in all its facets. As such, telcos are more and more focusing on use cases that enable small businesses. These small businesses really came around during the pandemic, providing people with much-needed services and, ultimately, newly generated jobs that helped keep the economy afloat. Even if these services may not be digital at the first glance, they are fundamentally digital businesses in the sense that they rely on digital channels to reach their customer base, manage their supply chain, and distribute their goods. In all of it, these businesses need one thing more than anything else: Connectivity.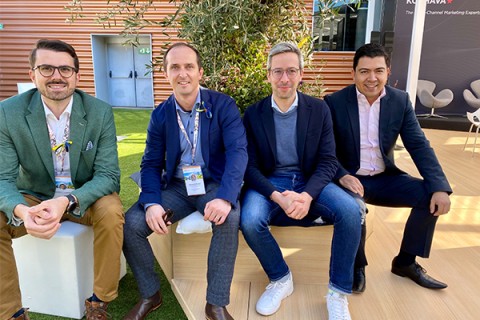 A new sense of union as talk of war taking hold of Europe
We would be amiss to not address the one issue that has dominated all our lives in these weeks: While MWC took place, the Russian invasion of Ukraine began. It became the central topic of conversation within moments, as everyone looked east with a great sense of worry. A tragedy, that also brought out the best of the European telcos in many ways: In unison, they waived roaming fees, made calls to and from Ukraine free, and launched campaigns to get humanitarian aid to Ukraine. While the industry was in shock, it certainly was not paralyzed but rather invigorated by a spirit of solidarity and the urgency to help.
Outlook: Will industry events come back with full force? We hope so!
Despite this sad chapter being opened in Europe's history and, in turn, dominating the event, our team was very happy to be back in Barcelona. The telco industry relies very much on networking, so events like MWC are key for us to keep the finger on the pulse of the industry and exchange thoughts with our peers. We are already looking forward to MWC 2023 and expect to see a lot come out of the European telco landscape in the meantime.