The NTS Retail POS is much more than just a typical point of sale. The comprehensive customer service tool has been specifically designed for the smooth handling of typical telco-specific processes. It perfectly supports your sales agents in guiding customers through the sales and consultation process and running their daily store management tasks.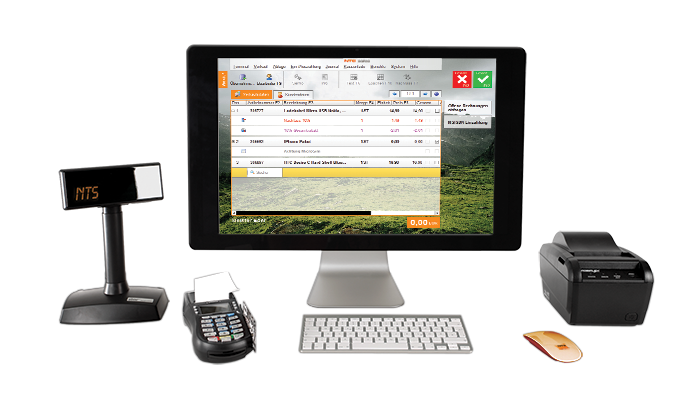 A POS tailored to the needs of service providers
The NTS Retail Point of Sale has been developed in close cooperation with leading telco brands. It offers perfect coverage of the entire range of telco-specific processes and allows you to perform all relevant telco store processes directly at the POS:
The single point of sale in your retail store
Its deep integration into your backend IT including OMS, CRM, ERP, eCommerce, Billing and Charging allows online handling of system-wide processes such as bill payments, order entry and direct deliveries.
Single point of sale thanks to a seamless integration with your backend systems
Support of omni-channel processes (e.g., same-day delivery, online purchase with goods pick-up at a store or in-store purchase with home delivery)
Drive customer engagement
NTS Retail constitutes a premium sales & service solution for customer information and order entry while providing the best possible support when advising customers. It supplies all information relevant to marketing/sales, from the detailed product description through customer information and cross-branch inventory data. For the sales consultant, pre-defined work sequences, automated pricing and serial number checking minimize the work effort involved.
Efficient sales consulting through comprehensive article information
Access to stock levels across your entire branch structure
Clear and comprehensive overview of all sales-relevant details
Different forms of multi-level discounting
Automated pricing
Serial number validation
Multi-level discounts