You are here
Assisted/Guided Selling Software
Assisted/Guided Selling Software
With the NTS sales assistant, we offer an assisted/guided selling software solution to accelerate the sales process and increase conversion rate. Running on any mobile tablet devices or on large-format multi-touch displays, the NTS sales assistant digitally supports your sales staff to playfully engage with your customers and generate more sales.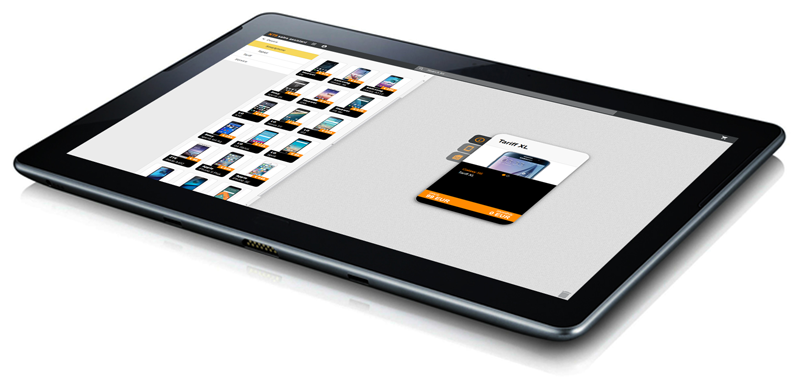 Inspire your customers
The NTS sales assistant presents all facts and figures regarding bundles, subscriptions and add-on services in a smart and truly intuitive way. With a clear visualization of product specifications, tutorials and cross-selling options, it enables your sales agents to truly inspire your customers.
Mobilize customer engagement
Beeing a top-notch assisted/guided selling software tool, the NTS sales assistant helps you to free your sales staff from fixed counters so that they can engage with your customer directly at the product.
Provide real-time store KPIs
The NTS sales assistants provides valuable facts & figures for precise management decisions by tracking customer-staff interaction at your digital storefront application. Likewise, the guided selling software solution also presents all relevant details on a particular customer right at your sales associate's fingertips, which significantly facilitates the on-boarding process.
Raise the quality of personalized consultations
Seamlessly embedded into your BSS/Commerce environment, the NTS sales assistant builds on unified and real-time data for a consistent view on products, customer data and stock levels. This perfectly empowers your sales agents to offer personalized consulting while guiding customers to the best sales decision.
Helping you drive sales
Empower your sales agents by providing them with all relevant information right at their fingertips
Accelerate the consulting process and increase conversion rates thanks to our assisted/guided selling software
Offer a compelling service experience that sets your brand apart from the rest
Mobilize customer engagement — make the most of your retail space
Bridge waiting times — allow customers to explore offers on their own
Get real-time store KPIs — for precise management decisions
Increase ARPU — bundle new digital services
Download Paper