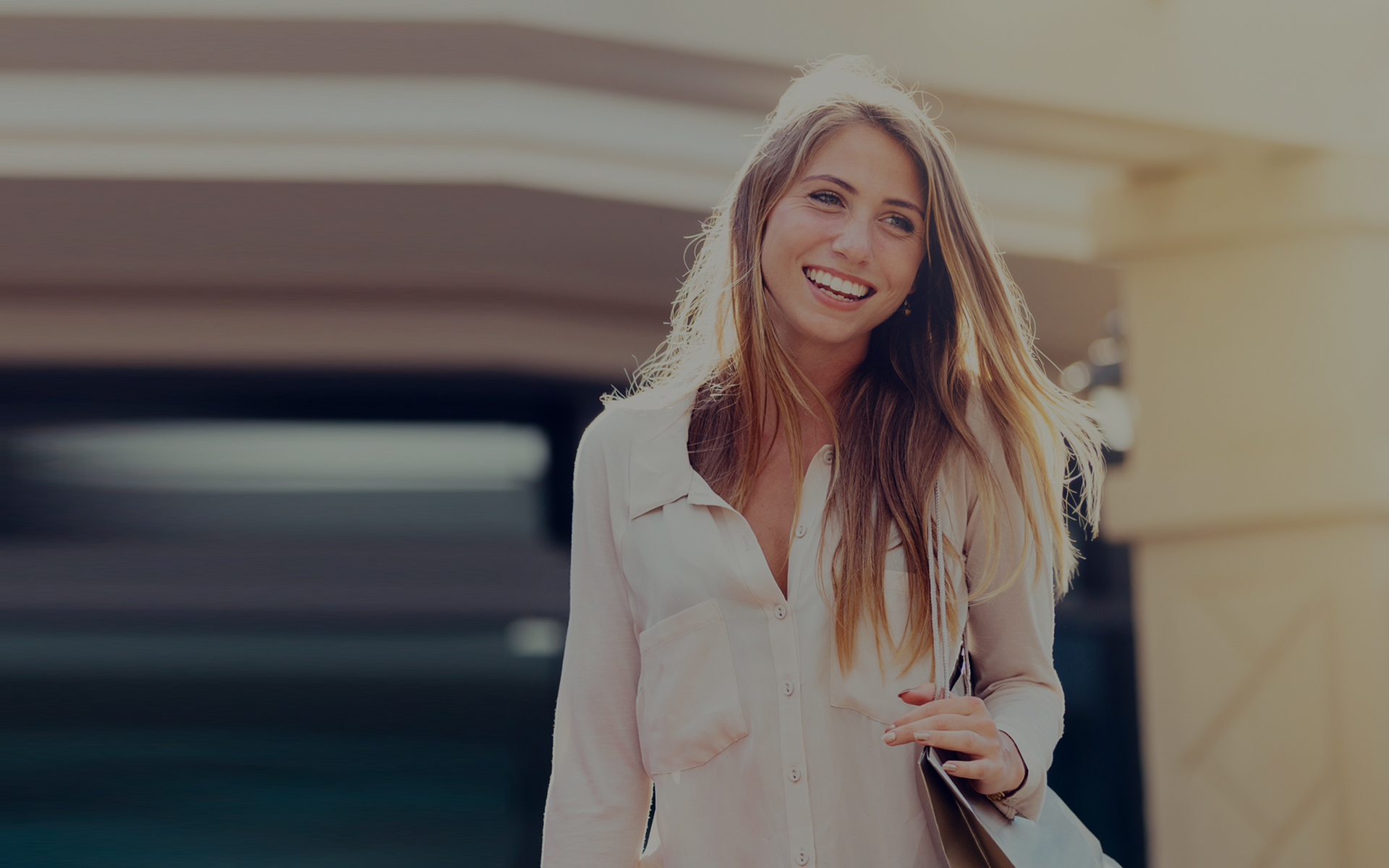 TELCO STORES –
THE INNOVATION LABS
OF THE FUTURE


… the rise of the digital age is creating an increasingly dynamic path to purchasing. We have developed an all-encompassing store transformation concept for CSPs based on more than 20 years of in-store experience and a track record of more than 300 integration projects.
NTS Retail is constantly aiming to exploit the technological potentials at all customer touchpoints. Our team of strategists, designers and developers creates concepts and solutions following a highly customer-centric approach.
 
NTS Retail's Digital Store Transformation Approach:
Create a single point of service by seamlessly embedding your storefront solution in your BSS
Connect your store zones and sales stages for a seamless in-store journey
Enable your sales associates to put your customers in center stage by providing full customer insights
Improve customer-staff interaction and increase service quality with the help of digital sales assistants
Simplify and accelerate the sales process with automated sales workflows
Create an omni-channel experience by connecting your stores with other customer touchpoints such as eCommerce and service centers
Optimize cross-channel goods fulfillment and inventory management
Simplify business processes and reduce redundancies by building on unified data sources and processes
Bundle new digital services to increase conversion rates and ARPU
Provide all relevant store KPIs for precise, real-time management decisions
A SEAMLESS IN-STORE JOURNEY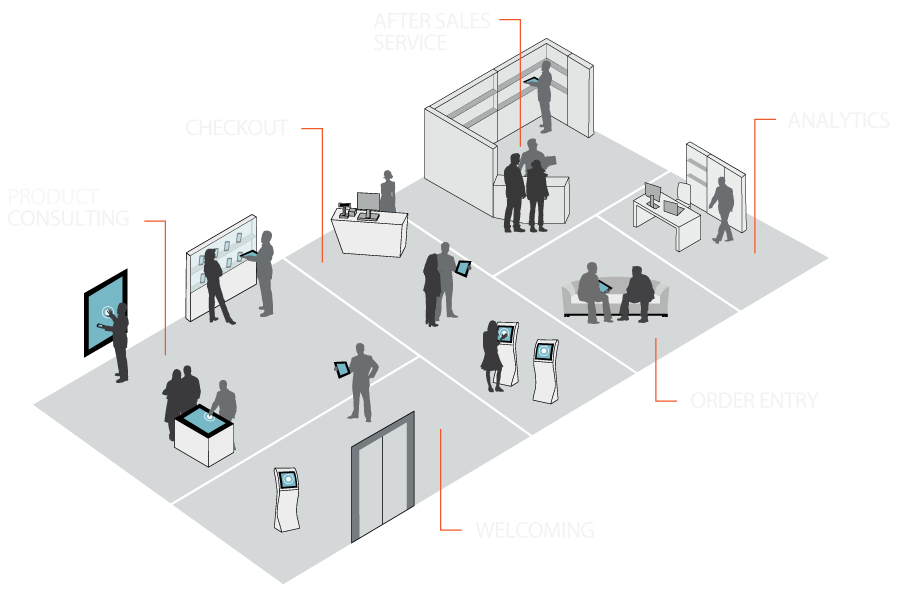 Welcoming

Identify. Qualify. Allocate. We see the welcome zone with a telco-aligned queuing system as the linchpin of successful in-store performance. Once a customer — existing or new — is identified and the reason for their store visit is clear, half the battle is already won.
With our specifically tailored queuing solution, we put an end to annoying waiting periods and give your customers the choice to pass the time in accordance with their ideas and plans: wait, receive a text message or schedule a fixed appointment on a certain day/at any agreed time.
 
Featured products:
Product Consulting

Assist. Personalize. Inspire. The retail store stays a vital element to generate a promising brand experience. It's the place where your customers can feel out your products, engage with your staff and learn more about your services.
Digital sales & service tools such as NTS Retail's touchpoint solutions empower your store associates to exceed customer expectations and to offer comprehensive service for perfect customer engagement. On large, interactive screens or representative tablets that help mobilize your staff, they present all facts & figures about bundles, subscriptions and add-on services in a smart and truly intuitive way.
They perfectly assist your sales agents… to provide personalized service... to inspire your customers.
 
Featured products:


Order Entry

Unify. Simplify. Accelerate. The quality of customer engagement builds on accurate and consistent real-time information about your products, services and customers. Especially complex enrollment and order entry processes can be essentially simplified by running a unified store frontend that is seamlessly interlinked with your BSS.
As unified store front that is perfectly connected with your BSS backend, NTS Retail facilitates the enrollment process and makes it smoother. It creates a single point of entry that uses unified processes and real-time data. This significantly simplifies and accelerates order entry.
 
Featured products:
Checkout

Speed up. Mobilize. Protect. Speed up sales with a seamless transition of all its different stages — from welcoming to checkout. Mobilize your sales agents to interact with your customers and close the deal anywhere in the store. Fully protect your system against user errors and abuse while providing an absolutely secure way of payment.
NTS Retail allows your customers to handle all check-out processes independently and fast thanks to its self-service possibilities. At the same time, it helps minimi­ze the workload of your store employees and enables your staff to fully concentrate on their job as sales consultants.
 
Featured products:


After Sales Service

Connect. Centralize. Communicate. Smooth returns and after sales repair processes are important steps in a connected customer journey.
NTS Retail's integrated after sales service solution allows convenient and flexible handling of repair orders — with centralized control of all repair processes and a perfect interaction between each link in the chain. It provides full transparency for your customers, allowing them to monitor and take action in the repair process.
 
Featured products:
Analytics

Track. Measure. Execute. Embedding store data into business intelligence has become an absolute imperative to achieve a new level of customer centricity. Smart telco operators track and measure store- and customer analytics to transform insights into action.
NTS Retail provides extensive facts and figures about all your store transactions, sales and goods movements. It delivers new insights into your customer's interests and employee's activities by tracking their interactions on your digital storefront applications — right to your Management dashboard for real-time decision and precise planning and execution.
 
Featured products: