Optimum goods availability and low storage costs
NTS Retail's replenishment software supports you in carrying out most precise calculations in regard to goods distribution and orders. Various calculation algorithms guarantee the right balance between product availability and low stock management costs. The highly automated allocation process also leads to an overall simplification as well as significant savings in regard to time and costs.
By also taking into account important factors such as sales figures, seasonal variations and integrated order consolidation, the system ensures highly accurate results and intelligent stock control. Thanks to the proactive recognition of warehouse bottlenecks, it is possible to timely react and adjust your forecasts.
Goods distribution across all branches is managed centrally, following either a push or pull principle or a combination of both.
Be it as stand-alone solution or combined with a superordinated ERP system, NTS Retail's replenishment software acts as the perfect link between your central goods administration unit and each branch within your network. It was designed in a way that allows you to flexibly define communication channels between the involved logistics areas.
Thanks to a significant simplification of work-intensive processes such as goods requests, order consolidation and allocation, NTS Retail is able to guarantee smooth performance of all goods movements within your branch network.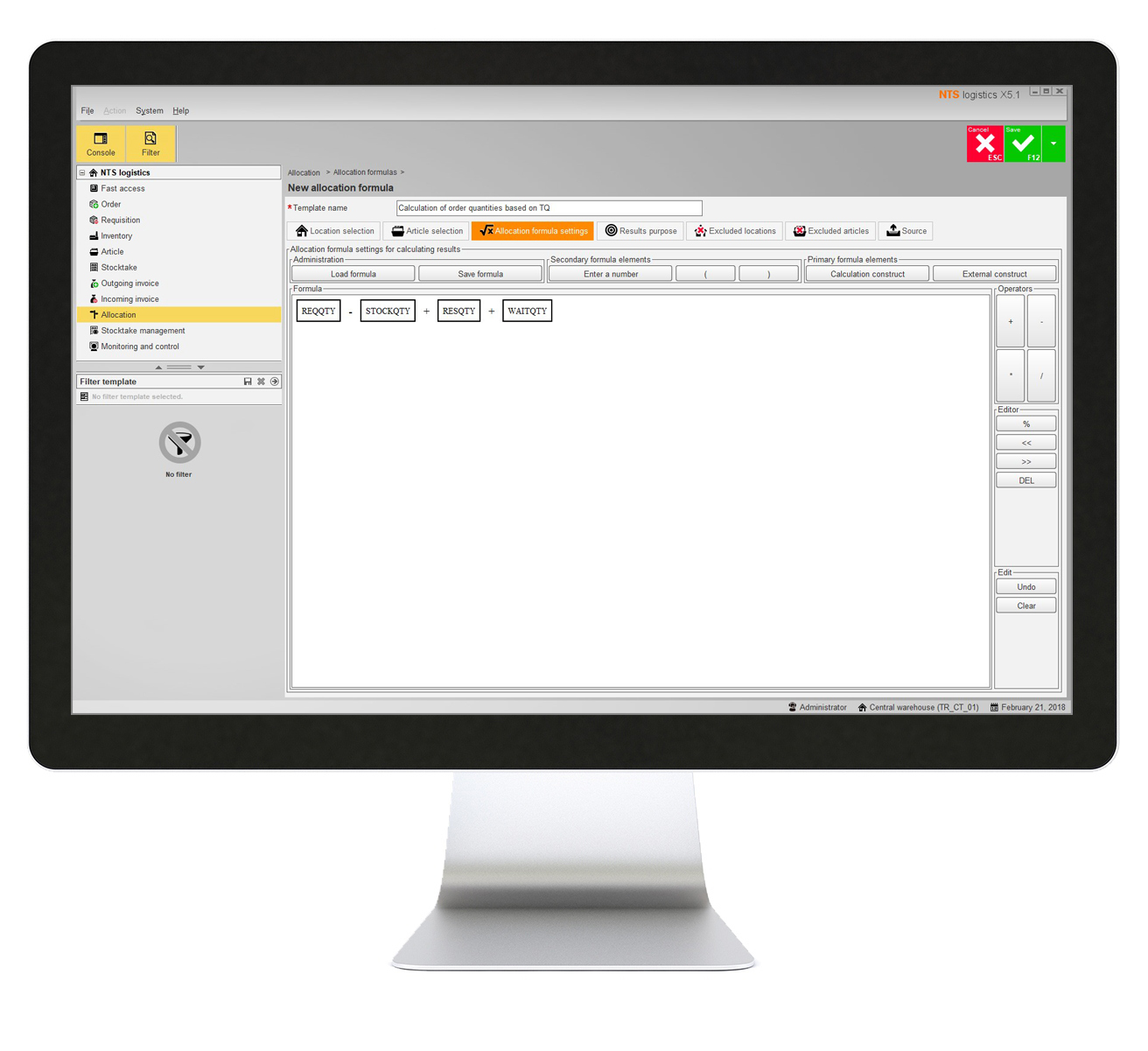 Example of HOW ONE OF OUR CUSTOMERS has MANAGED TO REDUCE DELIVERY COSTS WITH NTS RETAIL REPLENISHMENT FORECAST
Number of deliveries per shop made obsolete in one year: 104
Costs per delivery per store: total of $40
Delivery costs saved per shop within one year: $4,160
Saved delivery costs for 1,000 shops within one year: $4,160,000
Short facts
Central control over all fulfillment processes across all channels
Shortening and optimization of delivery cycles through central consolidation of branch-initiated orders
Increased potential for savings due to order consolidation
Optimum stock levels thanks to elaborate calculation algorithms
Well-coordinated performance of goods relocations
Access to goods movements at each location
Consistent real-time information of employees and customers about product availability
High transparency in regard to order and delivery status
Improved on-shelf availability thanks to precise demand forecasting
Unique management of own products & consignment goods
Centrally initiated warehouse returns of particular articles