Streamlined catalog management and merchandising
Centrally manage your entire product catalog within the NTS Retail system. Easily add product names, descriptions, marketing information, digital assets, catalog-specific pricing parameters, product options and attributes and related media information in just a matter of clicks.
Additionally, NTS Retail allows for the configuration of shipping and fulfillment options, real-time stock management and updates on available quantities. NTS Retail's catalog management is designed for multi-tenant enterprises and can be shared across multiple vendors, subsites and teams.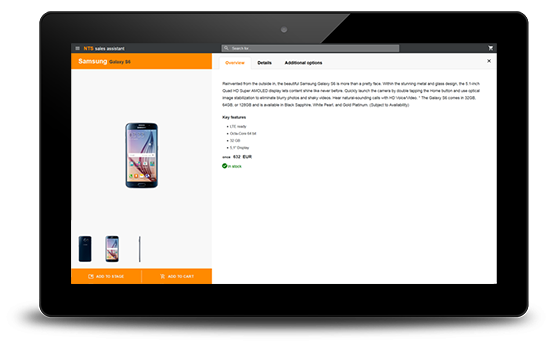 Short facts
Centrally manage your entire product catalog
Define categories, attributes and shipping options per product
Manage descriptions and media content
Numerous pricing parameters
Configure price plans/services and their dependencies