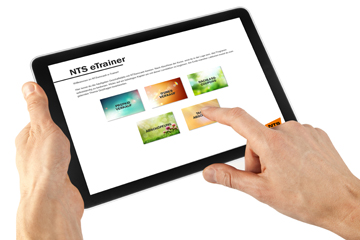 NTS eTrainer has enables you to effectively train thousands of store employees. NTS Retail's eLearning solution eliminates the need for conventional face-to-face trainings and thus unlocks a huge potential for time & cost savings.
The NTS eTrainer provides a web-based learning platform that allows NTS Retail users to independently familiarize themselves with and explore the software.
Regardless of whether you are planning to first introduce the NTS Retail Suite in your stores, train new employees or make your sales team familiar with new features, the NTS eTrainer offers a highly efficient and cost-effective way of spreading the necessary software know-how throughout your entire company.