Unified control over all sales channels
A major challenge for telcos lies in unlocking the best of both, their online and offline selling worlds: They need to cater to digital natives by providing an engaging online environment, while still maintaining an appealing presence in retail stores. NTS Retail enables centralized management of your sales channels that draws upon unified data and processes provided by our own commerce platform or external BSS components. Omni-channel connectors seamlessly interlink stores with online channels and all other customer touchpoints, effectively providing the foundation for a true omni-channel experience.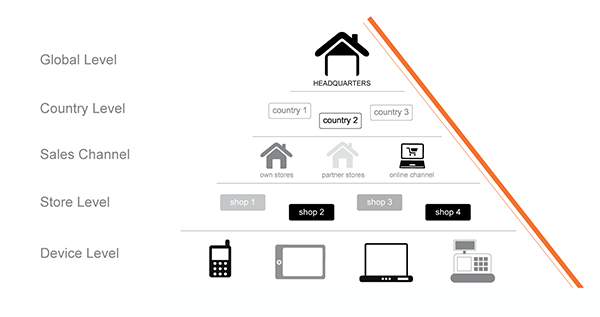 NTS Retail provides maximum scalability to support you in your business growth and flexibility to adapt your store management to constantly changing retail structures. By supporting localization and worldwide fiscalization requirements we perfectly support you in opening up new sales regions and engaging in new business models — of course always keeping your store management under centralized control.
Short facts
Central administration of large retail networks
Unified view on products, promotions, customers, stock levels, etc.
Consistent customer interactions across all touchpoints
(eShop, own stores, partner stores, service center, etc.)
Gain revenue due to cross-channel sales, consultative selling and new customer service offerings
Multi-language and multi-currency support