Business Consultant (f/m/x, full-time)
We are looking for you
As an innovation leader in providing retail software solutions and consulting to telco brands around the globe, NTS Retail has successfully conducted over 350 retail projects from Norway to New Zealand. Our customers value our approach to delivering cutting edge commerce solutions.
We are looking for a Business Consultant (f/m/x) as an addition to our young, ambitious team. In this challenging position, you will be taking on a key role within our pre-sales and consulting process: you will act as a major figure in coordinating the solution proposal to customers through all process steps. With your positive attitude and objective approach, you will confidently oversee intense response efforts and build bridges in cross-departmental cooperation.
Your tasks
You will carefully analyze customer requests and link the associated requirements, before mapping those requirements to our portfolio of software solutions.
You will competently manage comprehensive tenders (RFI, RFP & RFQ) in close cooperation with stakeholders from different teams.
You act as an advocate for our customers' requests and goals, creating a link between our sales team and our internal product experts.
You lead our efforts to create convincing solution concepts and high-level designs for the implementation and integration of our software solution: A highly integrated commerce platform based on REST APIs and built with Java EE.
You align meticulously with our architects, developers and technical experts to design and conceive a solution fitting the required scope.
You plan, implement and conduct engaging workshops and presentations for our international clients. Whether the sessions are remote our on-site, you handle the sales and pre-sales process with great confidence and poise.
Your profile
You hold a degree in a technical field such as software engineering and have experience in a similar role.
You are a retail process expert, ideally with knowhow about the telco industry and its specific processes.
You demonstrate highly developed strategic thinking and are continuously broadening your knowledge about the industry and relevant trends.
You have experience working on corporate tendering and awarding processes (RFI/RFP/RFQ).
Your professional appearance and demeanor, your excellent communication skills and your strong sense of team spirit allow you to graciously mediate between all stakeholders.
You enjoy working in a highly international, multicultural work environment, which encourages agile practice.
You are an experienced user and advocate of modern cloud technologies and associated software architecture best practices.
You are ready to travel internationally at a moderate level and excel at remote presentations.
You have outstanding communication skills in English. Any other languages spoken are a plus.
Gross monthly salary for this role is € 3600 (on a full-time basis at 38,5 hours). Overpayment according to classification, work experience and skills is to be expected.
If you meet our requirement profile and feel confident to take up the challenge of working independently in a highly professional setting, we look forward to your detailed application including your resume, a letter of motivation, a photo as well as any applicable certificates and transcripts.
We offer you the following benefits
A global approach
A highly international setting with colleagues and customers around the globe and the ability to travel
At the heart of innovation
An agile work environment using state-of-the-art technology and the best tools
A great team 
Work in a young, multi-national team with flat hierarchies and open conversation style
Family & personal growth 
Flexible working hours, home office, flexible paternity leave models
Fun & well-being 
Team events with family members, sports facilities, sponsored lunch, great food and strong coffee
Additional benefits 
Company cars, e-mobility options, good public transport and parking space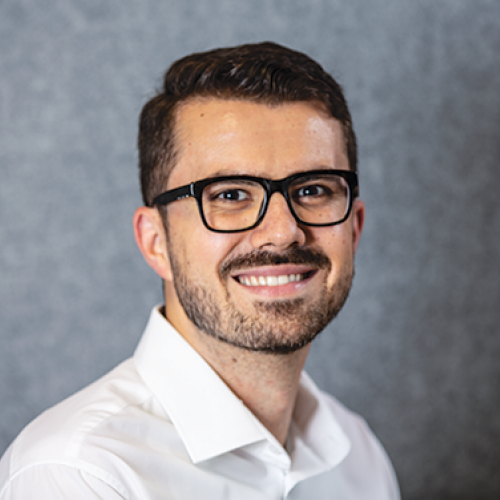 Apply for this position 
NTS Retail
Beniamin Longodor
Ebner-Platz 1
4060 Leonding